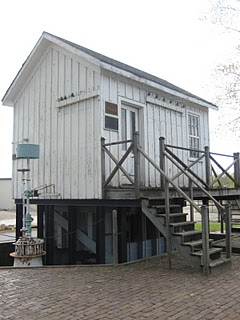 It was on this day in 1882 that the first commercial hydroelectric power plant in the world came on-line. Located on the Fox River in Wisconsin, it was built by the president of the Appleton Paper and Pulp Company in order to provide electricity to his house as well as two of his paper mills. The power plant, called the Vulcan Street plant, burnt to the ground in 1891. An exact replica was constructed years later, and opened to the public on this day in 1932.
The earliest thing that Wiki says happened on this day is "1399 – Henry IV is proclaimed King of England" and the most recent is "2009 – The 2009 Sumatra earthquakes occur, killing over 1,115 people."
A couple other events that also took place on this day are:
1938 – The Munich Agreement is signed by France, Britain, Italy, and Germany.  This treaty gives permission for Germany to occupy part of Czechslovakia.
1982 – First episode of Cheers is broadcast on TV.
Happy birthday to Jenna Elfman, Trey Anastasio, Barry Williams, Matt Abts, Johnny Mathis, and Angie Dickinson.