The American Cheese Society just wrapped up their annual conference, and as usual they ended things with a cheese sale that benefits their education foundation. I told myself not to go crazy and only get a couple items, but they had a "Fill Up A Whole Bag For Just One Price" deal available, so it was pretty easy to go kinda crazy…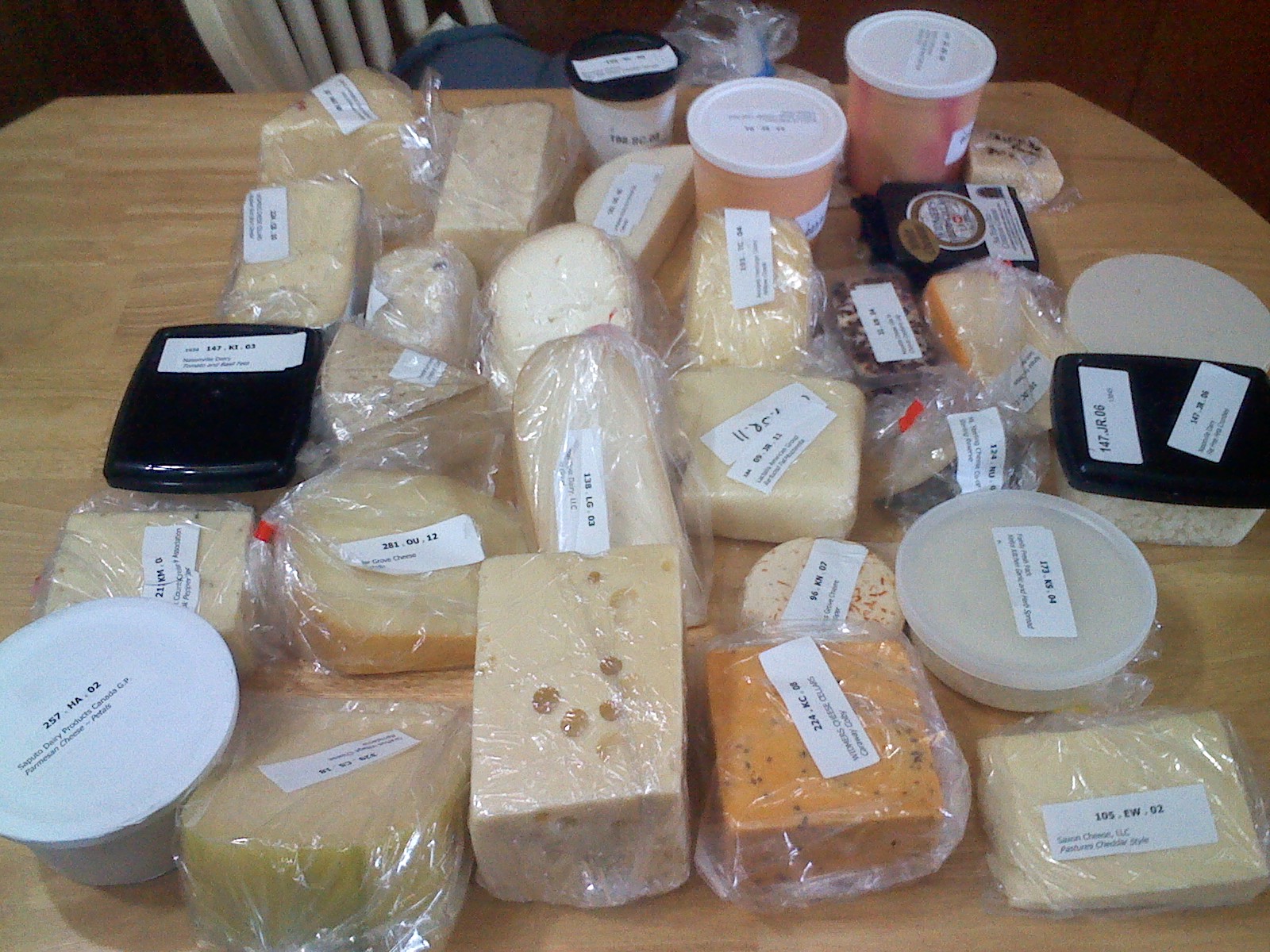 …and that's not even all of it! Co-worker just wanted some curds and I had plenty of room in my bag for a couple bags of those. Plus the neighbors were sitting outside when I got home, so they got three bricks of some good stinky stuff before the loot even got inside for this picture.
Gonna be some good snacking for quite a while…..mmm!