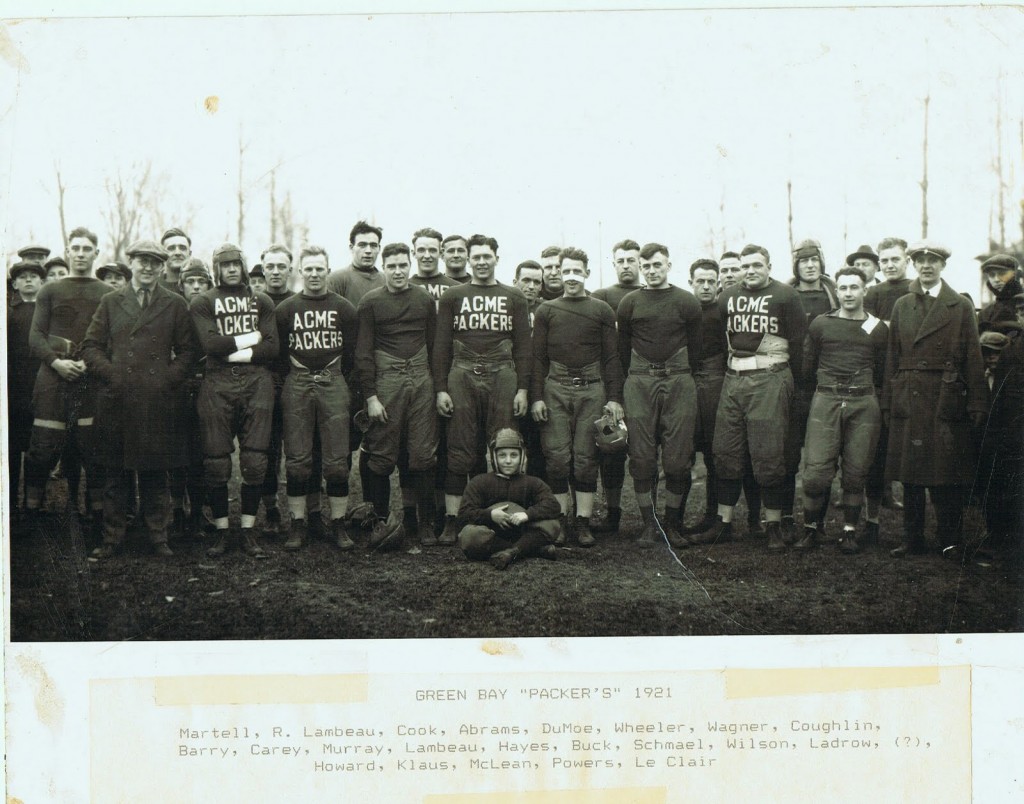 It was on this day in 1921 that the owners of the Acme Packing Company of Green Bay WI bought a franchise in the American Professional Football Association (later renamed the National Football League.) The company had already been sponsoring a local team since 1919 and wanted to join the "pros." They had three wins, two loses, and a tie in their first season in the newly formed league. However, the franchise would be revoked after it was discovered they had use college-players in a game. (Supposedly it was George Halas, the owner of a rival team, that notified the league of this. Halas was tipped off when a college player on his own team recognized a couple classmates.) One of the original founding members of the northern Wisconsin team re-bought the franchise the following year and they have gone on to become one of the most successful organizations in the NFL, winning 13 league championships and four Super Bowls. Even tho their early uniforms displayed the name of the company, they were offically named after the city that was their home and thus "Green Bay Packers" is the oldest name still being used for a team in the NFL.
The earliest event that Wiki says happened on this day is "479 BC – Greco-Persian Wars: Persian forces led by Mardonius are routed by Pausanias, the Spartan commander of the Greek army in the Battle of Plataea" and the most recent is "2009 – The Burmese military junta and ethnic armies begin three days of violent clashes in the Kokang Special Region."
A couple other things that also took place on this day are:
1859 – Col. Edwin Drake drills the first successful oil well.
1962 – NASA launches Mariner 2. A few months later it flew by Venus, becoming the first spacecraft from Earth to come into close contact with another planet.
Happy birthday to Sarah Chalke, Alex Lifeson, Paul Reubens, Jeff Cook, Barbara Bach, G. W. Bailey, and Daryl Dragon.