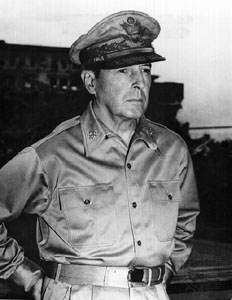 It was on this day in 1945 that Gen. MacArthur arrived in Toyko and started organizing his occupational headquarters.  One of his first acts as Supreme Commander of the Allied Powers was coordinating efforts to get food and water to starving civilians. He would remain in Japan until being relieved of duty in 1951.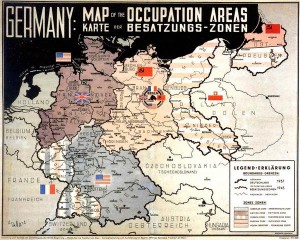 Meanwhile, it was also on this day in 1945 that the Allied Control Council came into existence.  Composed of military leaders from the US, England, Soviet Union, and France this council would be in charge of occupied Germany. Some of the first actions were abolishing all of the laws that had been enacted by the Nazis as well as a campaign against sexually transmitted diseases. This ruling committee would dissolve in 1948 when the Soviet member walked out of a meeting and never returned.
The first thing that Wiki says happened on this day is "1363 – Beginning date of the Battle of Lake Poyang; the forces of two Chinese rebel leaders — Chen Youliang and Zhu Yuanzhang — are pitted against each other in what is one of the largest naval battles in history, during the last decade of the ailing, Mongol-led Yuan Dynasty" while the most recent is "2010 – The first shooting spree in Slovakia's history takes place in Bratislava."
A few other events that also took place on this day are:
1956 – The Lake Pontchartrain Causeway, the longest bridge in the world, opens in Louisiana.
1963 – The hotline between Moscow and Washington DC is completed.
1993 – "The Late Show with David Letterman" premieres on CBS.
Happy birthday to Cameron Diaz, Timothy Bottoms, Robert Crumb, Lewis Black, Kitty Wells, Warren Buffett, and Bill Daily.